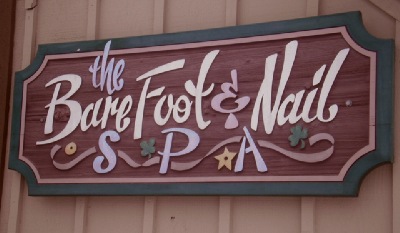 Welcome!

The warm relaxing atmosphere of our nail spa is a great place to relax,

recharge and renew. Sooth your feet in our luxurious whirlpool pedicure chair with

a great human touch massage and let your everyday worries slip away. From your

fingers to your toes. Let us soothe and rekindle your spirits, health and beauty.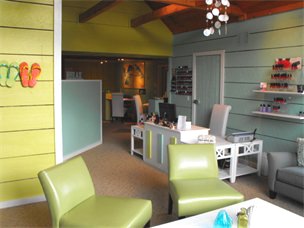 Spa entrance and lobby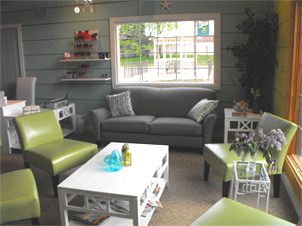 Our Services Include:

Manicures:

Expressive and exposed, our hands bear the burden of our age

and our every challenge. A regular manicure promotes stronger healthier nails

and softer more supple skin. Your hands will enjoy a luxurious hand massage

and regain their charm.

Prices:

Basic Manicure $15.00

Spa Manicure $20.00

Full Set of Acrylics $40.00

Full Set of Pink & Whites $45.00

Pink & White back fills $27.00

Acrylic Fill $22.00

Paraffin Dip $5.00

Exfoliation $5.00

Shellac (Soak-off gel) $30.00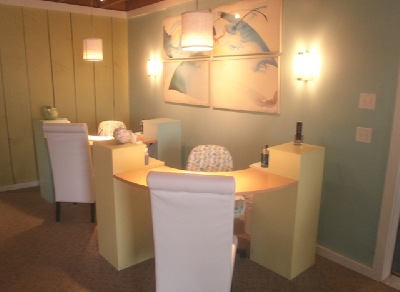 Manicure stations

Pedicures:

The very foundation of our body is our feet. Your feet and legs will be rejuvenated and

energized after soaking in our luxurious whirlpool spa.We then meticulously groom,

exfoliate and massage your feet, while you lounge in our human touch massage chair.

Prices:

Soak & Trim $15.00

Spa Pedicure $35.00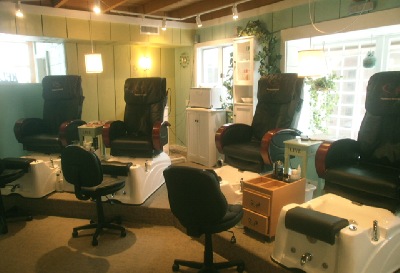 ADD ON'S AVAILABLE For $5.00 Each

Paraffin Dip

White Tea Sugar Scrub

Lavender Mineral Sea Salt Scrub

White Tea Moisture Mask

Ice Chocolate Marine Mask



We now have six spa pedicure chairs. You can book up to six pedicures at a time.
We are now offering Shellac soak-off gel lacquer.For flawless color that last up to 2 weeks